The Internet has opened many wonderful job opportunities who want to work from home or anywhere you want. If you are working online, you can work also on the beach which is on the other side of the world than your home. Today I am going to give you some resources on How to Become an Online Translator?
I have done some translating online, I have experience of working online in general and I have bought freelancing services online so I believe this article will be very helpful for you.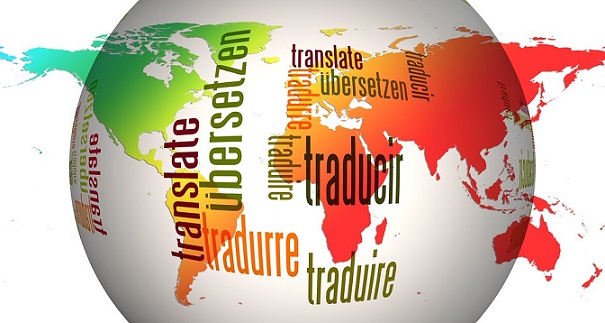 One Hour Translation is the biggest translating service online. They have more than 80,000 customers all around the world and translators from more than 100 different countries who are actively translating 75 different languages.
Their customer's satisfaction rating is 9.32 out of 10 and it has been ranked as the fastest translation agency in the world in 2017. I have written a comprehensive review of One Hour Translation on my other website that teaches people to make money online.
Fiverr is one of the world's biggest marketplaces. There are millions of freelancers who are offering hundreds of different jobs. One of them is translating. You can find online translators who translate a short text for $5 but then there are also more experienced ones that cost +$100/project.
You can quickly create a "gig" where you explain what kind of service you produce and what is your price. You can also contact potential buyers who would be interested in translating. I have hired some freelance writers on Fiverr and I have been quite satisfied.
Some writers have also contacted me on Fiverr because they have seen that I am a potential buyer for them. If a profile has seemed interesting, I have hired them for writing some articles.
If you are interested in Fiverr, you can have a look at my full review of Fiverr on my other website.
3.Upwork
Upwork is another huge marketplace for freelancers and small business owners who want to hire them. They have more than 12 million registered freelancers and more than 5 million registered clients. In addition, their service is growing year by year.
In Upwork you can get even bigger projects and get paid with an hourly salary. You can also agree with a buyer about small projects where you get paid a fixed amount for your work.
For example, somebody may hire you to translate 5 articles and you agree on the price together. Or another situation could be that somebody hires you for an ongoing project where you get paid for the hours that you have worked.
I have also written a full review of Upwork on YourOnlineRevenue.com.
4.Gengo
I have recently found this opportunity. Gengo is a similar service to One Hour Translation but it's understandably a smaller one. The company is founded in 2008 and they are providing professional translation services.
Gengo connects companies who need translations and translators who want to earn money by doing it.
You will earn $0,03/word for standard translations and $0,08/word for pro translations. Let's imagine that you translate a pro text of 1,000 words. Then you will earn $80 for that text. However, in my experience, the texts are usually much shorter. Sometimes only even less than 100 words but, of course, it varies a lot.
I haven't tried yet Gengo but it seems like a very interesting opportunity and I will probably take a closer look at it. Then I may register and earn some money by finishing a few translations. If the service is good enough, I will do it more. However, I think that earning potential is much lower than in affiliate marketing which is my main project right now. In affiliate marketing, I may grow even +$10,000/month income like some of my friends have done.
Benefits of Working as an Online Translator
The online translator has the same benefits that I explained in an article, "How to Become a Language Teacher Online" Here is a short list of some important benefits:
1.Work wherever and wherever you want
2.You can work full-time, part-time or take little projects every now and then.
3.There is no limit for your earning potential.
4.No commuting => Saves lots of time and money
Which one is the most important for you? There are, of course, much more. Can you come up with some other ideas as well? Why would you like working as a translator online?
What Languages Can I Translate Online?
On One Hour Translation, you can work as a translator for 70-80 different language pairs. There are some more rare languages also like Finnish which is my native language. Even though there are only around 8 million Finnish-speaking people in the world, there are sometimes orders for English => Finnish translation.
In the other words, you can translate almost any languages online. Of course, there is more demand for popular language pairs like English-Spanish, English-Chinese, English-French and so on. But the other side of a coin is that the competition is also tougher because there are more people that can work with those languages. However, competition isn't always so bad. It proves a point that somebody is earning good income there.
Have You Tried Online Translating?
I would love to hear from you. Have you ever worked online as an online translator or have you considered it as a possibility? What is holding you back from starting it if you want it?
I think that the most important thing is many times to start. Successful and unsuccessful people get the same ideas but what separates them is that successful people start. Then they keep on learning and going forward.
If you need any help or support on starting as an online translator I will be more than happy to help you out. One tip that I give you is that you can start from asking a low price. Then you get more experience and credibility. When you gain positive reviews on Fiverr and Upwork, people start trusting you more. Then you can also ask for more income from your clients.
I encourage you to pick one of these 4 options and start! 🙂
Even a world-famous language guru Benny Lewis has worked as a translator during his career. It can be an interesting experience while you are learning something new. At the same time, you will get paid for that learning process.