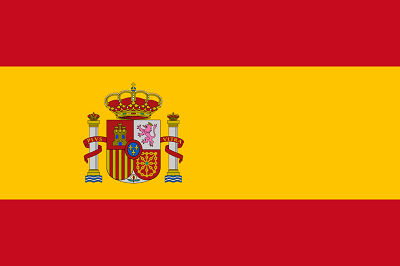 Spanish is my third language and it's probably the one that I like the most. It's beautiful and simple once you have mastered it. I know that you can go from a complete beginner to a fluent Spanish speaker by solely using online resources.
In this article, I am going to share you the best ways to learn Spanish online. In my opinion, you can learn Spanish much faster from the comfort of your own rather than go to old-school language classes.
I studied Spanish at school but my progress was when I started studying it on my own on the Internet with right methods. I share many resources in this article so I highly recommend that you pick your favorite one and take immediate action.
---
The Best Ways to Learn Spanish Online – Video Instructions
I created also a video where I quickly walk you through these steps. You can take a look at it but I highly recommend that you come back to the article below afterwards choose your favorite method for learning Spanish.
---
1.Fastest Way to Learn Spanish Online – Baselang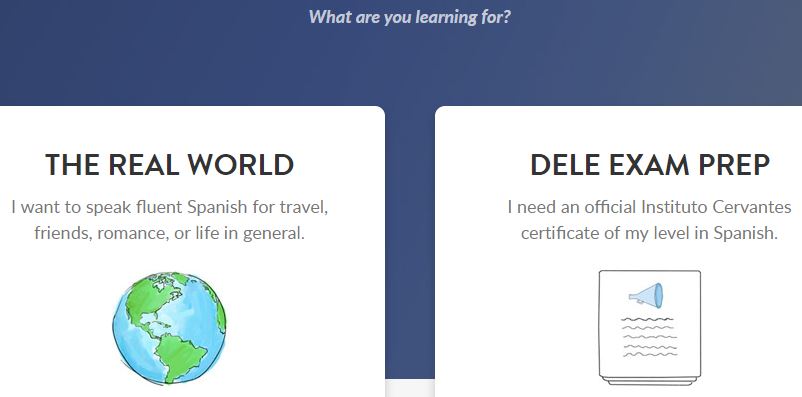 When I heard about the idea of Baselang for the first time I was amazed. I started thinking, "If somebody would like to go from a beginner to a fluent Spanish speaker in just a few months, this would probably be the best choice."
Baselang is a website that provides unlimited Spanish lessons for a monthly membership. In the other words, you can take as many 1-on-1 lessons as you want when you become a member. Here are a few benefits of Baselang:
Cheap 1-on-1 lessons with Spanish native speakers and professional teachers
Easy-to-use platform
Smart and effective curriculum
Personalized help and lessons (if you have requests, teachers adapt very well)
Speaking with native speakers gives the fastest progress usually
Motivational boost from encouraging teachers
Full-money back guarantee for at least 30 days
7-day trial for $1
How much would you normally pay for a Spanish 1-on-1 lesson? $10, $20 or even $50?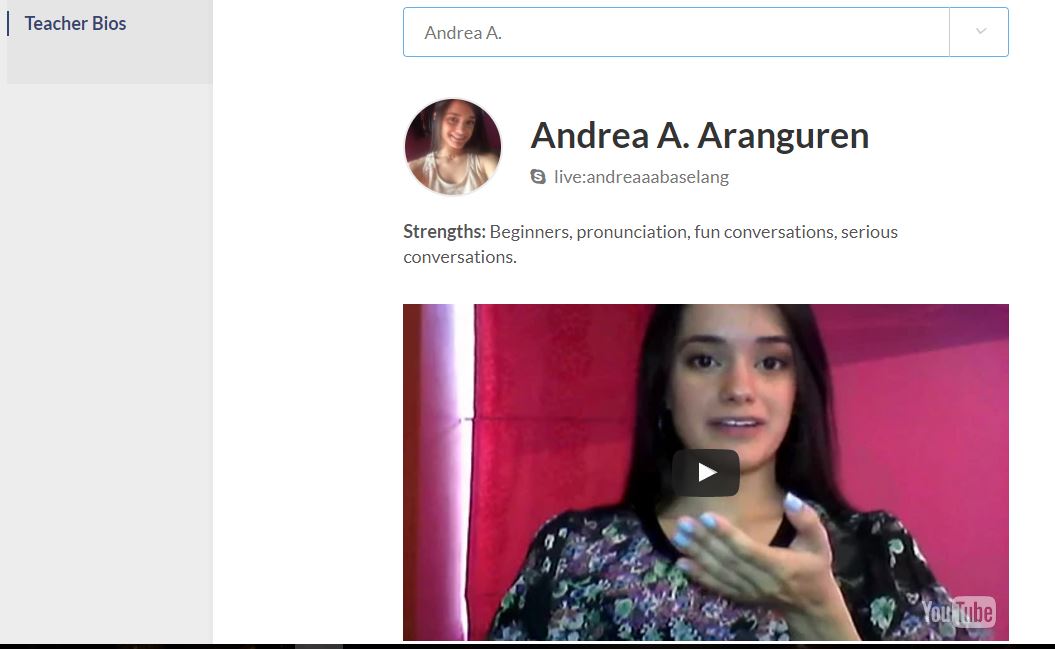 On Baselang you'll probably get the cheapest lessons of your life from Spanish native speakers. The idea is that you pay $129/month and you can take as many lessons as you ever want. Most of the teachers are living in a cheap Spanish-speaking country Venezuela so that's a reason why lessons don't cost so much.
Would you rather pay for a teacher who charges $50 per lesson because his rent is $1,000/month in the U.S. or $5 per lesson for a teacher who is living in Venezuela and paying rent only $100/month? I prefer the cheaper option.
Let's say that you take 3 lessons per day. The price of each 1-on-1 lesson is less than $1,5 each and you'll probably become fluent in 3-4 months in Spanish (or faster if you are a fast learner). I think this is a way better option than spending 10 years at school trying to learn Spanish without still getting anywhere.
=> Become a Fluent Spanish Speaker Fast by Using Baselang!
2.Fluent in 3 Months by Benny Lewis
I recommend Fluent in 3 Months for anyone who wants to learn languages. Benny Lewis changed the way I learn languages in a really positive way. His teachings gave me confidence to speak and helped me to learn much faster than before.
When Benny Lewis was 21 years old he was only able to speak his native language fluently. 8 years ago he spoke more than 10 languages fluently. Everything changed when he learned the right techniques and the mindset. Everyone who thinks that Spanish is hard (or that languages are hard in general) should take this course.
This will completely change your mindset and thinking. It changed my thinking and has done the same for thousands of other people.
Benny shares tips for learning Spanish that the best language learners in the world are using. Some of them speak 40 or even 50 languages fluently. I know it sounds a lot and I couldn't almost believe it's true until I realized how fast it is possible to learn a language if you use the right methods.
It took me 10 years to learn English at school but after I learned Benny's methods, I was able to learn languages probably 20-30 times faster. The impact was huge. Of course, it still requires time and effort if I want to learn a new language. But I know that the process is much easier and faster because I know what to do.
=> Start Learning from the Best with Fluent in 3 Months.
3.Yabla Spanish
There are a few things that you need to learn when you want to learn a new language:
Listening
Speaking
Reading
Writing
That's it. One of the most famous language teachers in the world, Johan Tekfak, always taught that if you want to learn to speak your target language, you need to listen to native speakers a lot.
With Yabla you will learn at least 3 of those 4 required skills: Listening, speaking and reading. They have a huge number of Spanish videos with subtitles. You can play around with videos and subtitles so that your vocabulary will hugely expand.
Yabla is one of the most effective ways to learn languages if you want to study it yourself instead of talking to other people. You can just literally relax on your sofa but your listening, speaking, reading skills and vocabulary expands.
=> Read More and Get Yabla Spanish Today!
4.LingQ (Or Any Other Language Learning Game)
I love language learning games. They are effective and fun at the same time. In general, I love games so language games are a way to unite fun and benefit. Most of you have probably heard of some language learning game because they are becoming more and more popular all the time. Hundreds of millions people all around the world are using them.
Language games have several benefits:
You learn lots of new words fast.
You learn new phrases.
You get motivation because they give you points and other rewards.
You can compete with others and see who gets the most points (=learns the most).
You are actively learning (compare to reading old text books).
Etc.
One of the best language games in the world is LingQ. It's created by Steve Kaufmann who speaks at least 16 languages fluently himself. He has learned many of those languages by using his own game. I think that's one big proof that his method works.
I have gathered 7 most effective language learning games in this article if you are also interested in reading about other options. I think that many of them are great. It's also nice that you can play most of them for free. Still, we need to keep in mind that language games are just an additional resource when you are learning a new language. I recommend that you use also other resources so your learning will be faster.
=> Start Using LingQ Language Game for Free!
5.Language Exchange (Italki, Speaky, Hellotalk)
As I mentioned above, one of the most effective ways to learn a new language is to speak with a native speaker. That's also how I improved in Spanish very much. I got to know a wonderful Spanish girl through Italki, we became close friends and talked Spanish pretty much every day.
Is there a better way than to practice a language with someone you like? 😉
A few years ago I didn't know anything about language exchange websites. Then I started my search and found a few great resources. I have mostly used Italki. It's a completely free website where you find probably hundreds of thousands of other language learners from all over the world.
Many of them are practicing your native language and willing to teach you their own language. You can also find other people who are practicing the same language that you are. I have, for example, a friend from the Dominican Republic and we used to practice French together.
Other great language exchanges are Speaky and Hellotalk. All of these language communities have also a mobile app so you can chat with other learners on your phone even while you are on the go. You can either just chat but I recommend that you take a call with your language partner because you'll learn much faster and it's more fun in the long run.
You can take a look at the video below where I show how Speaky works in practice. I also prove that it takes less than 2 minutes to connect with your language exchange partner even though you wouldn't even have an account yet.
6.Read a Spanish Book Or Listen to an Audiobook
One of my favorite ways to learn a new language is to read the Bible in that language or listen to a great audiobook.
When I was studying Spanish, I listened to an audiobook El Poder del Pensamiento Positivo (The Power of Positive Thinking) by Norman Vincent Peale. The audiobook lasts about 6 hours and 20 minutes and I listened to it at least 3-4 times from cover to cover.
By reading a book, you can comfortably go through new words and check them out from a vocabulary. You can also pick a familiar book where you already remember somehow how it goes.
I have read the Bible several times because I am a committed Christian so I remember most parts pretty well. That's why it's often a great book when I start studying a new language. If I don't know some words, I can usually guess their meaning from the context because I remember the big picture already from other languages.
Audiobooks are great because you can listen to them wherever you go. I always used to listen to something when I was going by bike to the University. That way I "studied" Spanish 5 hours every week without using a minute of my time.
By the way, I would love to hear from you in the comments which are you going to read in Spanish. Or if you have already read/listened to some books which one was it and did you find it helpful. You'll experience will also benefit other people who read this article.
7.Listen to Spanish Podcasts
If you haven't heard of podcasts before, you can take a look at this article where I explain more about them in a great detail.
Basically, they are audios and series where hosts talk about a specific subject. If we are talking about Spanish podcasts, the hosts are either talking in Spanish or teaching Spanish to you. You can pick podcasts where hosts are Spanish and they talk about something that interests you. In order to be able to understand well, your Spanish level needs to be advanced or at least intermediate at this point.
If you are just a beginner or lower intermediate, you can choose podcasts that teach you Spanish. Of course, such podcasts are helpful even though you would already have an advanced level.
Probably the most famous podcast for learning Spanish is called SpanishPod101. It's part of the world-famous languagepod101 series which provides podcasts and learning resources for almost any language. They provide also other resources in addition to podcasts inside their members area. You can have a look at the sample of their 3-minute Spanish series below:
8.Listen to Teaching and Sermons in Spanish
I love self-development and I'm always looking for ways to grow as a human.  I know that many of you like that as well. Then you are probably listening to teachings from other successful people, coaches, priests and pastors.
You will find tons of great teachings on YouTube. I listened hours and hours of teachings from Camilo Cruz who is a success coach from South America. His most famous teaching is probably La Vaca (The Cow). It's an incredibly powerful story and it has affected be a lot.
You can also listen to many famous American success coaches in Spanish because their teachings have been translated and dubbed. You will find them on YouTube by searching, for example, Jim Rohn Spanish, Tony Robbins Spanish, etc.
One of the teachings I listened several times when I was studying Spanish is called, "El Poder de la Autodisciplina" (The Power of Self Discipline). It's probably one of the most listened Spanish success teachings on YouTube.
9.Read Why Spanish Is Easy -eBook
I noticed a few years ago that the mindset defines 80% of your language learning and right techniques only 20%. If you have the right mindset, you'll learn much faster, easier and while having lots of fun in the meanwhile. But if you have the wrong mindset, it can take years and study may feel boring.
That's why it's so important to get your mindset right before you start. If you have already got the Fluent in 3 Months-course that I mentioned above, you have probably learned most important steps to the right mindset.
But if you didn't start it yet, there is also another wonderful available from Benny Lewis. It's called, "Why Spanish Is Easy". He explains his own story about learning Spanish. Why he struggled with Spanish for years but suddenly became fluent in less than 6 months when he learns the right mindset and methods. He also shares lots of additional tips and resources that help you to learn even faster than he did.
You can grab the Why Spanish Is Easy book here.
10.Reach Absolute Fluency with Mimic Method
Mimic Method is one of the most interesting languages learning resources. Many people have thought that the founder of Mimic Method, Idahossa Ness, is a native speaker because he speaks several languages so fluently.
In his unique course, he teaches how you can learn the right sounds and voices of your target language so you will sound like a native speaker. I haven't seen any similar language learning method like this even though I have written reviews of tens of different resources. That's why this method is so unique.
I would love to hear what you think about Idahossa's techniques and how they helped you to learn Spanish. Read more about Mimic Method here.
11.Improve Your Pronunciation with Speechling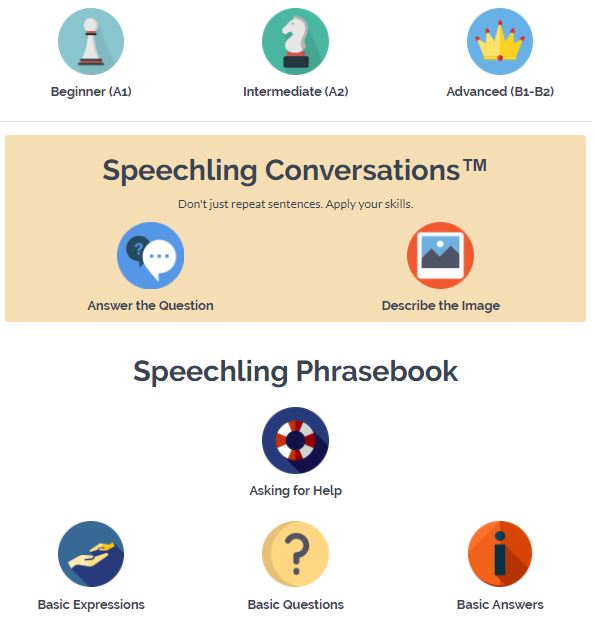 The founders of Speechling once said that their method could help you to improve pronunciation even faster than Mimic Method. The Speechling method teaches you tons of new phrases, sentences, and words.
At the moment they are supporting Spanish, French, Chinese and English learning. You'll hear phrases from native speakers and you'll have an opportunity to try the pronunciation yourself. Then you hear how your voice sounds and compare it to the native speaker.
Speechling also has a coaching feature where you will get feedback from native Spanish speakers. They give feedback for the phrases that you have pronounced in Spanish. You can request for feedback so they listen to it first and emphasize you the right pronunciation if there is something to improve.
They also have a few other helpful features and you can read more about them on my comprehensive Speechling review. All my website visitors get a 10% discount from their premium membership. Speechling has also Unlimited Free membership option for those who don't want to spend money yet.
12.Learn Spanish "Automatically" with Earworms
I was introduced to the Earworms technique by my friend who was studying Arabic. He praised the system and explained how fun it is to learn Arabic by using it. Earworms has also helpful courses for teaching you Spanish.
Earworms takes advantage of the interesting thing what happens often when you listen to songs. Often you'll remember some parts of the songs in your head many times even when you are listening to it anymore. People say that the song just keeps on coming over and over again to their minds even though they would try to get rid of it. That's called an Earworm.
But what if you would use this "earworm" to learn languages faster. That's what this system is all about.
They play music in the background so you get relaxed and concentrate better on the teaching. Then they teach you new words, phrases, and sentences while the song is playing. You'll repeat what they say to improve your own pronunciation and speaking skills. Often phrases will come back to your mind as "earworms" and your Spanish skills will improve rapidly.
13.Listen to Music in Spanish
You'll have Spanish earworms after studying with the official Earworms technique (mentioned above) and after listening to Spanish music. I know that many of you like listening to music so this method can be a very enjoyable way for improving your Spanish skills.
In my opinion, Spanish songs are probably the most beautiful songs in the world. I just enjoy the sounds of the word in the music.
My favorite Spanish artist is probably Rabito. His lyrics have a great message and music has positive sounds. Some of his best songs are called Dame, Dame, and Un Pacto con Dios. Other great Spanish artists are Roberto Orellana and Marcos Witt. You'll find tons of their music on YouTube or on Spotify.
If you want to search for lyrics, you can always write the song name + Letra on Google or YouTube. For example, "Dame, Dame Letra" and you'll find lyrics to that song. Then you'll see the lyrics and you can learn them by heart. You can take a look at the example below. You'll see the lyrics in the video with beautiful views and pictures.
14.Learn 3,000 Spanish Sentences with Glossika
Glossika believes that you can learn languages much faster if you are not using the "old school" technique where you study lots of grammar all the time. They believe that you'll learn better by learning key phrases and sentences.
Then your brain will automatically connect dots together and your skills will improve. I have also learned from my own experience that you learn lots of grammar automatically while learning phrases. Glossika teaches you, for example, 3,000 most important sentences for Spanish. I think if you can learn so many phrases you are already able to speak the language quite fluently.
15.Get a Spanish Tutor Occasionally
If you want to get 1-on-1 Spanish lessons and become fluent fast, then Baselang is the best choice which was my #1 recommendation in this article. But if you are just looking for Spanish tutoring, for example, once or twice a month there are other resources that can be helpful as well.
You can take a look at the article where I have explained more in detail on how you can get a cheap Spanish tutor online. Or you can right away take a look at specific platforms by clicking the links below:
Preply (30% discount for my website visitors for the first lesson) – A huge platform where you find tutors for any languages.
Italki ($10 bonus for my website visitors) – One of the biggest language learning communities in the world.
Verbling – A professional platform for teaching you languages.
LingQ – Language game but also provides a language community where you can find professional teachers.
Conclusion – Many Effective Ways to Learn Spanish but the Key Is Taking Action
Now you know how you can become fluent in Spanish in just 3 short months from the comfort of your own home. The next part is taking action. One of the main differences between successful and unsuccessful people in life is that successful people take action while unsuccessful people always hesitate.
If you really want to learn Spanish, I highly encourage that you take action and try immediately today some of these resources. Imagine how will it feel like after 3, 6 or 12 months when you are able to have conversations fluently in Spanish.
If you ask what is my #1 recommendation for learning Spanish, I would say it's Baselang. You probably don't need any other resources to become fluent because it works so well.
---
Now I would love to hear from you which one are you going to choose? Are you going to start on Baselang, Fluent in 3 Months or something else? 
Is there also some other Spanish learning resource that you have used that I didn't mention in this text?
Let's discuss in the comments below! 🙂