After seeing the Rosetta Stone price tag, you may have asked yourself, Is Rosetta Stone Worth It? That's a good question to ask when a language learning game costs hundreds of euros. I am going to answer that question our comprehensive Rosetta Stone Review today. I will also explain what is this famous Rosetta Stone all about and how does it work. I bet you will enjoy this honest review.
 Rosetta Stone Review
---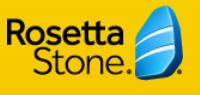 Name: Rosetta Stone (RS)
Website: www.rosettastone.eu
Price: Varies depending on the product
Overall Rank: 70 out of 100 (Check Out My #1 Recommendation)
---
What Is Rosetta Stone All About?
Rosetta Stone is a language learning product that promises you will learn a language like a baby. It means that Rosetta Stone focuses on teaching you a new language in a natural way. You will start building your vocabulary little by little. First, you will see a word and a picture which explains you the meaning. Rosetta Stone doesn't need to use translations to another language because it explains it in a more natural way.
When your vocabulary expands, they will teach you sentences and you can also listen to audio lessons. Then you will have a chance to practice your pronunciation skills on several exercises. Even though it's not as effective as speaking a target language with someone else, it can still be very helpful.
Does Rosetta Stone Work?
Rosetta Stone methods work for sure. But the question is how much benefit will you get from it. Is it the fastest way to learn a new language or something else? Many language experts say that RS works best as a supplement. It means that you shouldn't solely rely on this method but you should use other language learning methods as well including speaking with native speakers, for example.
One of the greatest benefits of Rosetta Stone is that they teach you a new language without translating words to your native language. This helps you to think in your target language. If you take their private or group language lessons, teachers make it a priority to only speak a language that you would like to learn. I believe this is very effective and will help you a lot.
You may have heard experiences from people who moved in another country and were "forced" to learn a new language because locals didn't speak English (or your native language). Then they learned very fast because they had to learn it. Rosetta Stone wants to give you a similar experience that will help ou to learn your target language quickly.
Who Is Rosetta Stone for?
Rosetta Stone is for those who enjoy learning a language with "learn like a baby" (natural) methods and are willing to invest some money in their learning. This is not the product for someone who wants to find the cheapest way to learn languages.
Rosetta Stone works also very well who like relaxed and audio based methods. You can download MP3s to your phone and listen to them while you are jogging in the park. Audio lessons will also have speaking exercises that will help you with the pronunciation and speaking skills.
Rosetta Stone Support
Rosetta Stone has a comprehensive knowledge base where you will find answers to most of your questions. You can also contact their support via email or via chat. However, I tried to use their chat support but it didn't work, at least, on Sunday. I submit my question and the answer will come by email. Well, that's what most of the other language learning online services provide as well.
Is Rosetta Stone Free?
As we well already know, Rosetta Stone is not totally free. You can have a free trial but if you want to get the full potential out of the product, you must pay for it. An image below shows you their different pricing plans.
As you can see above, they offer an online subscription for a different amount of times. It means that you will pay that money each time when your old subscription ends. For example, 12-months online subscription costs $169/year and 2-year subscription is $149. I don't know why the 1-year subscription is more expensive but probably it's a marketing trick to make the 2-year plan look cheaper.
You can also download different levels for your computer. All five leaves cost $149.
Why Is Rosetta Stone So Expensive?
Rosetta Stone has a reputation as a very high-quality product like Pimsleur. But the high price doesn't always guarantee the high quality. I have learned this very well on make money online products. I have a website where I teach people to make money online and I have reviewed hundreds of different products. Some product costs even $3,000 while other ones can be $30. Is $3,000-product always more valuable than $30-product? Not always. I have seen many scam products that cost $1,000.
Even though Rosetta Stone is not a scam or make money online product, that example illustrates that you shouldn't be fooled by the high price tag. Rosetta Stone is also using more money on advertising than many other language learning products. They have hired even the best swimmer of all time, Michael Phelps, for their marketing videos. Then in the U.S., you may have seen huge Rosetta Stone ads on the street. Those are not cheap.
Advertising is not the only reason why RS is so expensive. They have hired lots of employees to develop their products. For example, Duolingo uses more independent developers and volunteers so they can provide their services for free. Also, Rosetta Stone is much more comprehensive than Duolingo. They don't provide only a language game but audio and pronunciation exercises and much more.
Then Rosetta Stone also offers 1-on-1 lessons and group lessons that are not usually cheap anywhere. But if you are interested in finding cheap language lessons, have a look at Italki or Preply.
Rosetta Stone Complaints
Because I want to provide the very truthful and good information for you, I must also share what kind of complaints people have about Rosetta Stone. You may have heard of Benny Lewis? He is a guy who revolutionized my language learning and he has also tried Rosetta Stone. Benny didn't like it so much because he thinks that talking a language with a native speaker is a uch faster way to fluency than playing a language game like RS. However, he greatly enjoyed Rosetta Stone language lessons.
Many people have also criticized high prices of Rosetta Stone. It's understandable because the product costs more than similar langugage services like LingQ or Babbel. Then they were expecting something big but were disappointed because this was just an ordinary service. On the other hand, there are also thousands and tens of thousands of people who have been greatly satisfied with Rosetta Stone services even though they may be a bit pricey.
Some people have also complained about RS visuals or about their grammar. Well, in my opinion Rosetta Stone was visually great so this was just a matter of other people's personal preferences. And as you may know, I think that grammar is not as important as vocabulary and the ability to speak a language.
Pros & Cons
Pros:
You will only use your target language in a course that you choose (You learn to think in a new language)
Uses natural "Learn like a baby" methods (some people don't like this)
Images and visuals look good
They offer 1-on-1 and group lessons with a professional native teacher
Cons:
Conclusion – Is Rosetta Stone Worth It?
Yes and no.
Yes, Rosetta Stone can greatly help you to reach your language learning goals and improve your skills. It can help you to get your future job abroad or something else that you've dreamed of. That's why it can totally be worth it.
On the other hand, I think that there are also more effective ways to learn a new language than Rosetta Stone. Fluent in 3 Months course by Benny Lewis is a great start. That guy revolutionized my language learning and I know that he will help you as well.
Now I would love to hear from you.
Have you ever tried Rosetta Stone? What did you like compared to other language learning resources?
Let me know in the comments below! 🙂
I will reply personally to every comment within 24 hours.