Have you heard of LingQ? It is a language learning game used by more than a million language learners worldwide. It is created by a language guru Steve Kaufmann who speaks 16 languages himself. He is one of the most famous polyglots in the world. His son Mark Kaufmann is a co-founder of this program. In this LingQ Language review, I will show how this language game can help you to learn your target language.
LingQ Review
---

Name: LingQ
Founder: Steve Kaufmann
Founded: 2007
Price: Free Version Available. Premium Version $10/month.
–
UPDATE 2023:
–
---
What Is LingQ?
By their words "LingQ is a vibrant community of passionate, enthusiastic language learners and native speaker tutors." They have created a language website which includes a powerful language learning game and community. LingQ is by far one of the best language learning games that I have ever used. It's hard to say which one is the best because it depends on individual preferences. But I can honestly say that LingQ is better than free language learning games.
LingQ is not only a game. They have a big community of language learners, tutors and teachers to help each other to learn new languages. You can find language tutors quickly and learn your target language from native speakers. You can also offer to tutor for other members and earn some money.
Inside LingQ member's area, you can also find a very active forum where members are chatting with each other on different interesting subjects. Most of the discussion relates apparently to language learning and using LingQ, but there are also other topics. Then there's a fascinating section called "Ask Steve" where you can ask questions from LingQ founder Steve Kaufmann. It's always wise to learn from the people who have already achieved something you want to achieve.
–
UPDATE 2023:
–
What Are the Main Benefits Of Using LingQ?
1.Learning with LingQ Is Fun
When I tried LingQ for the first time, I was really surprised how fun it was to learn German with this program. It didn't feel at all that I was studying because it was so easy. I earned points for learning new words and going forward in the game. I have always enjoyed playing games so for me it felt like an entertainment even though I was actively enlargening my German vocabulary and reading skills.
LingQ is so well it's designed that you don't necessarily need to push yourself to learn because the game "pulls you" forward. I have played Memrise and Duolingo, but I must say that LingQ seems to be even more motivating that those two language learning apps. Of course, it affects that Duolingo and Memrise are free while LingQ costs something.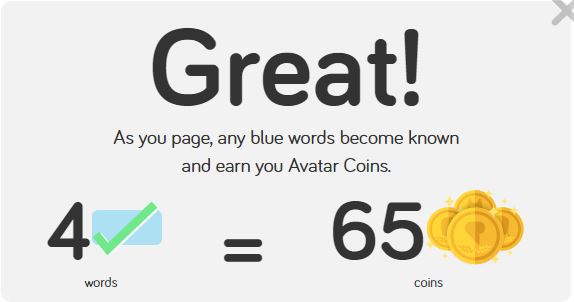 2.Created by an Expert
Another important thing is that LingQ is created by somebody who knows how to learn languages. I believe that a guy who speaks 16 languages can create a better language learning tool than a man who would speak only 1 language.
3.Active Community Pushes You Forward
Have you heard the famous quote?
"You're The Average Of The Five People You Spend The Most Time With." -Jim Rohn
If you surround yourself with other language learners and with people who already speak many languages, you will subconsciously become like them. You will pick their ideas and thoughts. It's wise to surround yourself with individuals who have the same direction as you have in life.
4.Offers Several Learning Methods to Reinforce Your Learning
As you saw in Steve's video, there are several ways to practice a language on LingQ. You will be creating "links" on your head which will enable you to speak and read it fluently. You can learn new words, review older words, listen, read and play the game. LingQ helps you to "dive" into a new language to become a fluent speaker yourself.
If you have tried LingQ, I would love to hear what are the main benefits in your opinion. Please, leave a comment below.
5.You Can Speak with Native Speakers
Many language learning games can't give you the full fluency with speaking because there you can't practice it. But LingQ's community enables you to connect with native speakers and tutors so you can learn from them. I have noticed that speaking a new language usually makes the fastest progress that you can ever have.
–
UPDATE 2023:
–
Who Is the LingQ for?
LingQ is designed for the needs of all level of language learners. You can choose your current level and get exercises tailored to your needs. See, for example, the picture below. By moving the circle and by clicking "Apply," the software will give you different kind of exercises depending on your skills.
What Is the Price of LingQ?
LingQ has three plans: Free ($0/month), Premium ($10/month) and Premium Plus ($39/month).
To be honest, with a free version you get only a little taste of LingQ. If you want to get the full benefit of this language learning program, you need to have a premium account.
With a Premium account, you will get all unlimited features of LingQ. But with Premium Plus account you will also get lessons with a language teacher. These lessons are quite cheap if you compare to many other providers where you would pay even $50/hour. In LingQ you only pay $5 (=500 LingQ Points) for 1 on 1 Conversation (15 minutes) or $5 for 4 on 1 Group Discussion (1 hour).
They also give discounts if you buy a longer plan right away. You can save even $45 if you buy Premium Plus yearly plan instead of a monthly account. The best thing there is that you can try it 100% risk-free because they provide an enormous 90-day money back guarantee. If you don't meet your goals in 90 days, they will give all your money back.
I think this is a huge plus because basically, you can buy new skills for yourself. Imagine how valuable skill your new language can be for you in the future.
Pros & Cons of LingQ:
Pros:
Free Account Available
Very User-Friendly Platform
Learning with LingQ Is Fun and Easy => Keeps You Motivated to Learn
Created by One of the Best Language Experts in the World
Active Community Helps to Learn Faster
You Can Practice Speaking with Real People
90 Day Money Back Guarantee
Cons:
To Learn Quickly You Nedd to Have a Premium Account
Conclusion – Does LingQ Work?
I can't find a single reason why LingQ wouldn't work. After finding LingQ and other fantastic online learning tools, I am wondering why teacher still teach their students with some old and boring methods. Many teachers worldwide have started using these language learning programs with students. I believe that language games will become even more popular at schools over the time course.
I know from my experience that learning a new language with a language learning game like LingQ can be ultimately useful. You can reach the conversational level in 3 months or less if you study a lot. I think that I am going to use LingQ a lot with the next language that I will tackle. I don't know if it will be Portuguese or some other language. The future will show. What language are you studying right now?
In LingQ they have full programs for 14 languages with hundreds of lessons available. Also they have 11 "beta languages" where their language program is not 100% ready, but they have already created some parts of it.
–
UPDATE 2023:
–
Have you tried LingQ? What did you like?
Let me know in the comments below! 🙂