Have you been looking for a practical way of using Spanish? Would you like to learn it effectively without using too much of your time? Then Yabla may be for you. In this Yabla Spanish review, I am going to show what this program is all about and how it can help you to learn Spanish. I will also talk about the downsides of this system to give you 100% honest review.
Yabla Spanish Review
---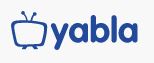 Name: Yabla Spanish
Website: www.Spanish.Yabla.com
Price: 8,95€/month, 49,95€/6 months or 89,95€/year
Overall Rank: 85 out of 100
---
What Is Yabla Spanish All About?
Yabla is a great language learning resource where you can learn a new language by watching videos. Interviews, music videos, drama, and news from the real Spanish-speaking culture.
Everything you hear in the videos will be written below in Spanish and English. If you don't understand any word that you see in the video, you can immediately check the translation. That is a fantastic feature!
When I was studying Spanish myself, I watched lots of videos on Youtube and then searched for translations for words in a dictionary. It took time because I needed to change a window, write a word and wait that the translation has loaded. Using Yabla would have been much easier because I can find the translation and the explanation for every word on the same page if I need it.
If you don't want to see translations, you can hide it and see only Spanish subtitles. Or if you don't want to see any subtitles, you can hide them all and just watch the video to learn Spanish.
Here you can see a video that quickly explains to you what is Yabla. For even better and a more interesting video, check Yabla Spanish website.
What Are the Main Benefits Of Using Yabla Spanish?
There are several benefits in Yabla Spanish:
You will learn from natives
You can learn Spanish listening and reading at the same time
You can quickly learn new words without changing the page
This method is suitable for all learning levels: Beginners, intermediate and advanced Spanish speakers
It's a relaxing way of learning Spanish
I like a lot this kind of methods of learning a new language. I don't like so much sitting in a classroom and trying to learn those long grammar lists because it's far from natural. With Yabla Spanish I could study anywhere. I just take my laptop/tablet and play a new video.
Many times you learn faster when you are enjoying what you are doing. If you don't like studying boring vocabulary lists, don't do it. Instead, take a relaxing position on your couch and play a new video on Yabla. You will learn much faster and it's even 10 times more enjoyable.
Who Is the Yabla Spanish for?
In my opinion, Yabla Spanish is beneficial for all levels. I am fluent Spanish speaker and my first thought was, "Hmm… Maybe this Yabla would only be suitable for beginners and intermediate speakers." But when I checked a few of their sample videos, I realized that I could still benefit from their videos even though I am already a fluent speaker.
They have total basic videos like, "Hola! Soy Mario. ¿Cómo estás?" (=Hello! I am Mario. How are you) But then they have also videos for intermediate and advanced learners. If you are already fluent in Spanish, you can watch their videos for advanced learners.
Some of them can be challenging even though you are speaking a fluent Spanish because in sometimes Spanish people speak so quickly and don't pronounce "s" always. For example, in some parts of Spain they "Nos comemos" like -> [no comemo]. When you watch more of Yabla videos, you start to recognize all little nuances and take your Spanish to the highest level.
What Is the Price of Yabla Spanish?
You can watch a few sample videos in www.Spanish.Yabla.com for free. But if you want to learn more Spanish with Yabla, you will need a premium membership.
The price of Yabla Spanish is very affordable because a monthly membership is only 8,95€/month, 49,95€/6 months or 89,95€/year. Compare, for example, to a Spanish course in a local language school. It may cost hundreds of euros for 20 lessons. In Yabla you can get almost much more lessons for less than 9€/month. The difference is huge. With Yabla you may also learn much faster than by having formal lessons.
I would recommend taking first Yabla Spanish for one month and if you like it, extend your membership to annual or to 6 months so that you will save money.
What Are the Downsides of Yabla?
None language learning program is perfect, and neither is Yabla. Some user mentioned that some of Yabla's videos don't have a "good taste" so they wouldn't be safe for children. That can be true, but then you can, of course, choose from 1,500 different learning videos and you don't need to watch those that you don't want. There are around 30 categories to choose from: sports, drama, travel, student life, etc.
Some language programs have a system that gives you points after accomplishing tasks. In Yabla they could give you points, for example, watching videos and the more videos you have watched, the higher you would move in a leaderboard. It is just an idea how to get users more motivated to watch more videos and to learn more Spanish. Now you need to motivate yourself to watch videos on Yabla.
I recommend taking a habit of watching at the same time every day. Then you don't need willpower when learning Spanish with Yabla has become a habit.
Pros & Cons
Pros
Videos are 100% native speakers, speaking in real Spanish
Very efficient way of learning -> you learn listening and reading at the same time
Vocabulary quickly available -> Learn words faster
"Easy" way of learning Spanish
Cons:
You need to motivate yourself to watch their lessons
Some videos don't have a good taste
My Final Opinion of Yabla Spanish
In my opinion, Yabla is an excellent tool to learn Spanish. It's easy-to-use and very useful. Yabla Spanish beats local language courses like 100-0.
But remember that to reach fluency in Spanish, it's also important to speak with someone. Watching videos in Yabla can be very helpful but don't leave it there. Use your new vocabulary in also in a "real life." 😉
Have you used Yabla Spanish or other versions of Yabla? Did you find it useful? Leave a comment below!