Have you found this huge company called Audible? The largest provider of audiobooks in the world. Are you wondering if it's worth your money? In this review, I am going to answer Audible worth it or not. So, spend 2 minutes with this honest article, and you will get answers to your questions.
Audible review
---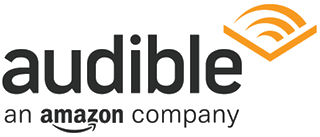 Name: Audible
Website: www.Audible.com
Opened: 1995
Price: 30-Day Free Trial, then $14,95/month
Overall Rank: 90 out of 100
---
What Is Audible?
Audible is a part of the world's largest online store Amazon. It is an enormous online library of more than 200,000 audio programs from leading audiobook publishers,  entertainers, magazine and newspaper, broadcasters, publishers and business information providers.
Audible members downloaded more than 2 BILLION hours in 2016. In other words, it's easily the world's biggest audiobook provider.
I found the world of audiobooks when a few very successful man recommended me to listen to them. I found that to be a very powerful advice.
Why Are Audiobooks So Powerful?
One of the biggest assets is your mind. How you feed your mind determines your whole life. By listening right audiobooks, you can easily feed your mind with valuable "food."
If you get one practical idea from a book which sticks to your mind and becomes flesh in your everyday life, it can change your whole life. I can give you some examples of my life. I always thought that after graduating from the University, I would get an average job near my hometown, get a mortgage and live there for a long time.
I started to listen to some powerful teachings that opened my eyes. I realized that the world is full of opportunities if I am just willing to see them. The vision for my life totally changed, and now I am wondering how I ever thought such a boring plan for my life. Now I feel that the whole world is open for me and everything is possible if I am just willing to put in the efforts.
Listening to audiobooks and teachings can be life-changing. I am still every day listening and reading lessons from different people to grow as a person. My favorite book of all time is still and will always be the Bible.
How to Use Audible for Learning Languages?
I have talked in several posts the incredible technique of learning a language without using any time. It goes basically like this:
Listen to something in your target language while you are doing something else, for example, going to work.
You can download your favorite audio books in a foreign language that you are learning. Then there are two benefits at the same time:
1.You are learning a new language
2.You are learning from a great audiobook
When I was studying Spanish, I listened to a lot of teachings from a motivational speaker Camilo Cruz. I also listened to the Bible in Spanish. One book I also listened over and over again in Spanish was El Poder del Pensamiento Positivo by Norman Vincent Peale. It's the same as the power of positive thinking in English. The audiobook lasts about 6,5 hours and I listened to it at least 3 times or more.
But I didn't use anytime for that. Because always when I was moving somewhere, for example by bike, I started listening to it. Imagine that while listening to that book I practice more than 20 hours of Spanish without using anytime in front of books. It was very enjoyable, relaxing and empowering. I listened to thoughts that gave me energy and happiness. Does it sound much better than studying long grammar lists?
Do Audiobooks Help for Learning a New Language?
The short answer is: yes. I have noticed a significant improvement in my language skills when I have listened to audiobooks in different languages. The other question is how could you get the most benefit of audiobooks for your language proficiency. Here are some guidelines:
1.Choose books that interest you. I am interested, for example, self-development, becoming a better person and Jesus. Then I choose books related to these subjects. That's critical principle to keep you motivated. If you are listening to something that is not interesting, you may more easily quit.
2.Choose books suitable for your level. If you, for example, a beginner with Spanish it's not recommended to use an audiobook where they are speaking very fast with an Andalucian accent. If you understand 70-90% of words, it's superb for you. Even though you would only understand a word here and there, it also benefits you but not so much.
3.Listen regularly. This principle helps you to progress faster. Even though you would be 15-30 minutes, it already makes progress. When you hear daily, you are also building a positive habit that's hard to break.
How Much Do Audiobooks Cost on Audible?
When you start in Audible, you get a 30-day free trial. During that trial, you get one credit that gives you the right to buy one audiobook for free.
There four different membership plans on Audible (see the picture below)
Each month you will get new credits. With one credit you can buy any book on Audible. With Platinum monthly plan you get 2 credits each month and it costs $22,95. With all those plans you will also get 30% discount off regular price of all credit card content purchases. If an audiobook typically costs $10, with a premium membership it costs only $7 for you.
You can also buy audiobooks individually without having a premium membership. The price of different books vary widely, and they cost between $2 and $65. You can find some very powerful and valuable books for a very low price, even for $5.
Imagine that you use $5 for a book which changes your life. Let's say that you buy a book about stock market investing that makes you $500 more profits in a coming year and $10,000 more profits in the next 10 years. Is that audiobook then worth it? I think it is. 😉
Pros & Cons
Pros:
The biggest library of audiobooks in the world
Very reliable company
You can find almost any book
30-Day free trial
Audible app is ultimately user-friendly
Cons:
Not so many audiobooks in the smaller languages like, for example, Finnish
Conclusion – Is Audible Worth It?
It depends on how you are using Audible. If you buy the membership and you are never listening anything, it's not worth it. But if you get a membership and dive into learning material, it can be worth 100 times the price that you have paid.
I recommend taking a 30-day free trial on Audible. Then you will see in practice how Audible service works and if you enjoy using it. There is 0 risk, but you can have a great benefit to your language and other skills.
Have you already tried Audible?
Let me know in the comments below! 🙂