Have you tried to learn a new language but it has felt too hard? Why wouldn't you read this article to find out What Is the Easiest Way to Learn a Foreign Language? I will share a few very powerful ideas that can change the way you think about language learning. So, spend 3 minutes to read this article. If you like it, share it with your friends and followers on social media and leave a comment below. Let's go! 🙂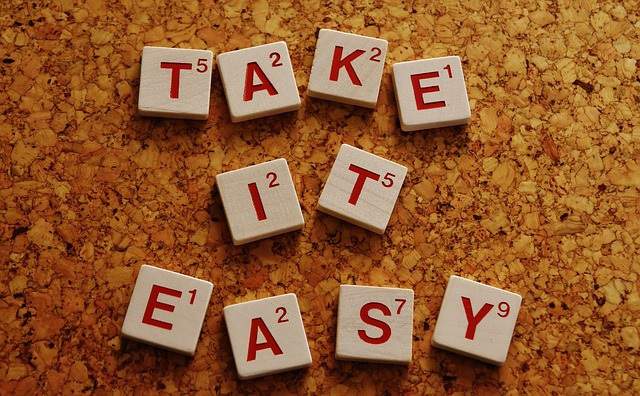 Start from Your Mind
I have found out that in life 95% depends on your mindset and only 5% or less depends on your talent. I have seen some very ordinary people succeeding with languages, business, and other things because they just created successful habits and they were persistent. But I have also seen some very talented guy losing their potential because they didn't want to use it.
Everything depends on your mindset. So, first of all:
Never, ever say that you couldn't learn a new language.
Never say that you are not talented with languages.
Never underestimate your potential.
I believe that God has created you, me and everyone unique and he has given us lot so gifts that we can use. One of the tools we can use is our mouth. What we speak, usually becomes flesh in real life. Start talking things that will make language learning much easier.
Say that you are talented.
Say that you learn quickly. Even much quicker that other people. Because then you will.
Say that you can achieve anything you want because then you can.
God has given us lots of freedom to design our lives. You can decide how you spend your time and how your life looks like. So, live your life with God's purpose and use your whole potential. Never limit your potential by saying that you can't learn a new language. "A man who says he can and the man who says he can't are both usually right." -Henry Ford
A Story from the Language Guru
If you have read our language blog before, you've probably heard already about Benny Lewis (and about his Fluent in Three Months Premium -Course). He speaks more than 10 languages fluently, and nowadays he knows that learning a new language is not so hard. But things were not like that in his life.
Benny is a native English speaker, and he wasn't able to speak another language until he was 21 years old. Nowadays he speaks, Chinese, Hungarian, Spanish, French, a sign language, and many other ones. But do you know which one was the hardest one him? Chinese? No. Hungarian? No. Sign language? No. Spanish? Yes!
Even though Spanish and English are very similar languages to each other, it was the hardest language to learn for Benny Lewis. Why? Because he had a wrong mindset. He hadn't learned how to learn Spanish easily. He had all these excuses that too many people still have, "I don't have a language gene." "I don't know how to speak fluently, so I'll just study grammar." etc.
But when he learned the right mindset and tools to learn languages, he started learning very quickly. He learned 10 languages fluently without having a single class or something like that. And it's possible for you if you have the right mindset. It all starts with a faith that you can.
What Are the Easiest Methods to Learn a New Language?
If you want to learn a new language very fast, then you need to use Benny's method: Speak from day 1. Languages will be very easy after you have started doing that. It makes such fast progress than most likely anything else. But I must admit that sometimes you may need to go out of your comfort zone.
We can define the easiest method to learn a new language also that it doesn't take effort very much from you. But I don't like that definition very much because I believe that anything worthwhile in life takes some reasonable efforts.
But if you want to learn a new language without putting very many efforts, then you need to choose a way of learning that you enjoy. Then you don't feel like putting efforts because you just learn naturally with the flow. One of the best examples from my life was when I was in love with a Spanish girl.
It was such a pleasure just talk to her that learning new words in Spanish was just a breeze. I am not saying that you should get a girlfriend or boyfriend to learn a new language. If that would be the only reason for the relationship, then it's not wise at all. The point is that when you are practicing a language in a way you enjoy, it doesn't take any efforts.
Another way that I enjoyed learning Spanish was listening to motivational speeches from Camilo Cruz or other teachers. I could have listened to those speeches tens of hours because they make me feel so good and motivated. Another similar resource for learning French has been Francais Authentique. Even though I don't agree on everything that Johan Tekfak says, he has many inspiring thoughts for life.
Find Your Whys?
If you want to achieve something in life, it's important to clarify for yourself why are doing it. Why are you learning a new language? Here are 7 reasons to learn a new language but you need to have something that is important for you.
Write down your "Whys" and goals. Repeat them in your mind over and over again. Every week, preferably every single day. Then you won't forget them and give up the process of learning a language.
My primary target language is now German when I am writing this I notice that I haven't had strong "Whys." I need to write them down too and make a commitment to learning it. Maybe I'll buy Yabla German and study a little bit every day.
But I have had strong "Whys" for building my own online business. I want to have freedom to live anywhere I want in the world and to work whenever I want. Last months I was working around 70 hours per week because my Whys are so strong that I want to break through with my online business and become an online entrepreneur. (If you want to learn how to make money online, check my #1 recommendation on my website YourOnlineRevenue.com)
When you have defined strong reasons to learn a new language, you don't need to push yourself, but your vision and goals are pulling you closer every day.
Conclusion – What Is the Easiest Way to Learn a Foreign Language?
In my opinion, the easiest way to learn a new language is by doing something you enjoy. If you enjoy eating, go to a foreign restaurant where you can study new words for food. 😉 When a learning method is in line with your values, then you'll feel how easy it becomes to learn.
All in all, it's impossible to say a single method that would work for everyone. I enjoy reading the Bible in many languages which I, of course, recommend to anybody because it's the best book in the world. I like listening to Camilo Cruz or other motivational speakers. But maybe you don't like that kind of speeches. You need to think what works for you and do that.
Dedicate some time for thinking how you could learn a new language more quickly. It can have an enormous impact on your life. Albert Einstein said, "Thinking is hard work; that's why, so few do it." Many people don't want to think, and they let someone else make their life choices for them. Don't be like the majority. Be different and think! 🙂
Now I would like to hear from you. What have been the easiest ways to learn a new language for you?
Let me know in the comments below! 🙂