We have exciting news! 2 days ago I (Roope Kiuttu) was featured on the Lost Geographer podcast.
The Lost Geographer's mission is to promote geographic and cultural literacy. In the other words, they share lots of information about different countries, cultures and languages.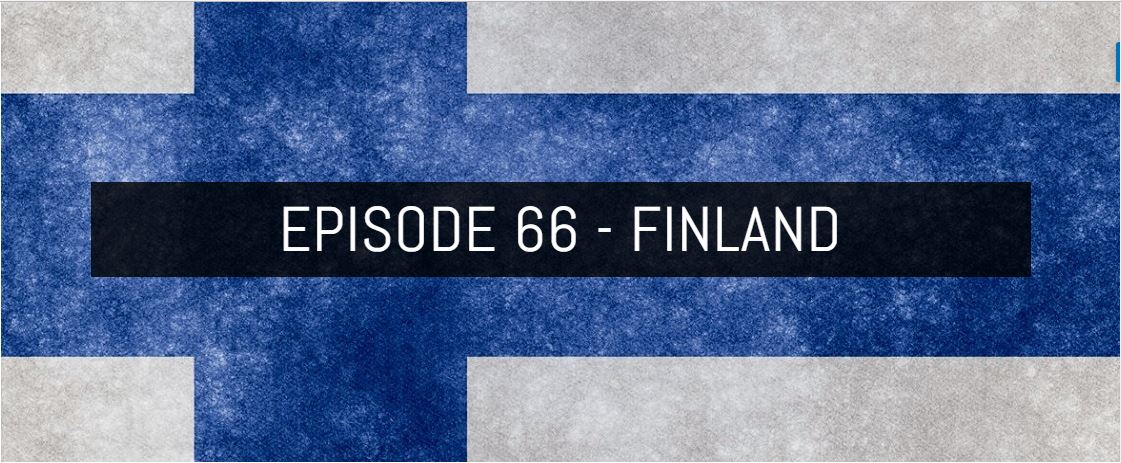 Roope Kiuttu And LanguagesAreEasy on the Lost Geographer
The founder of the podcast, Rohith Amruthur, invited me to tell to his listeners everything about Finland and language learning. So, the episode was divided in two parts.
In the first episode we discussed about:
Finnish Geography
Finnish Cuisine, Food and Drinks
Finnish Business Climate
Finnish Manners & Etiquette
Finnish Language
Wife-Carrying, Sauna and Other Interesting Subjects!
And Much More!
For me as a Finnish person, things about Finland feel quite "normal" because I've lived there for the most of my life. However, for a foreigner things may be different than in their home countries.
By the way, if you want to learn Finnish language fast, take a look at my #1 recommendation here. Sometimes people say that learning Finnish is hard but if you have the right resources, it will be much easier.
While living in Finland I got to know refugees that learned to speak Finnish in less than a year without almost any educational background. If they can do it, you can do it as well.
Part 2 – Language Learning and LanguagesAreEasy
In the second part we discussed about language learning. It was nice to talk about this subject because Rohith had also experience of studying several languages. Rohith had also read Fluent in 3 Months blog by Benny Lewis. In the podcast episode he also explains which languages he has studied himself.
We share you several interesting thoughts and discuss about subjects like:
How and Why Did I Start the Website LanguagesAreEasy
Why "Old-School" Language Learning Methods Aren't Effective Anymore
How You Could Accelerate Your Language Learning
And More!
This episode will come out next week and I am sure you'll enjoy it. Because you are reading my blog, you are probably interested in learning languages more easily and faster. Then this podcast episode will also be helpful for you.
I will update when the episode is live!
---
Did find the podcast episodes interesting?
Do you have any questions about Finland, Finnish culture or language learning?
Let's discuss in the comments below! 🙂
PS.If you haven't heard of podcasts before, I wrote a comprehensive article here where I explain what are podcasts and how they can help you to learn languages faster.