Today we are going to take a look at the language learning method that has been created by "the best language teacher that has ever lived". That is the name what some students of Michel Thomas call him. More than 5 million people have used his methods worldwide. Does the Michel Thomas Method Work? You will find an answer to this and many other questions on our informative review.
Michel Thomas Method Review

---
Name: Michel Thomas Method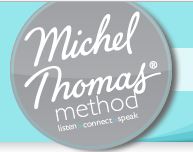 Website: www.MichelThomas.com
Price: $13-150 Depending on the Course
Overall Rank: 85 out of 100 (Check Out My #1 Recommendation)
---
What Is Michel Thomas Method?
Michel Thomas Method is an audio-based method which purpose is to make learning a new language fun and exciting. Too many times learning languages is considered as something hard or boring but Michel Thomas says that it doesn't need to be like that. When Michel was alive, he taught languages for many famous people: Mel Gibson, Woody Allen, Emma Thompson and so on. The rumor says that Michel was paid sometimes even £18,000 for each face-to-face lesson.
In Michel Thomas courses you don't go through old textbooks in Michel Thomas but you will have lots of audio lessons. The courses contain also transcript booklets that make it easier for you to follow the lessons and to remember what you have just learned.
Who Is Michel Thomas?
Michel Thomas is an ultimately famous language expert who lived from 1914 until 2005 when he died at the age of 90. Some language learners keep him as the best language teacher who has ever lived on Earth. Michel himself spoke 10 languages which are very impressive. There are people (also nowadays) who speak 40-50 different languages bus still achieving fluency in 10 languages is something remarkable.
We can think Michel Thomas as a Benny Lewis of his time. If you don't know who is Benny Lewis, I can explain a little bit. He is a guy who speaks more than 13 languages fluently and is running the world's most famous language learning website. You can learn more about Benny's language learning methods here.
Benny and Michel have many same kinds of principles for language learning. They both believe that you can learn languages much in hours instead of years. Benny's first principle is, "Speak from Day 1" and Michel methods also teach you to speak confidently right from the start. Those methods are quite different what we have learned at school when we were young.
But is it quite natural that world's best language teachers have much better methods than an average language teacher at a local school?
4 Different Levels of Michel Thomas
Michel Thomas Method has 4 different courses/ levels: Start, Total, Perfect and Masterclass. All of them are available in 12 languages but masterclass course is only available in French, Spanish, Italian and German.
1.Start
The Start is an introductory lesson to a new language. You will learn 50 most essential words and how to put them together in your target language. This is kind of an introductory lesson that gives you a glimpse of Michel Thomas Method
2.Total
The Total course builds your foundation for your language skills. You can start speaking confidently in hours instead of years like Michel Thomas promises. Of course, you will not become perfectly fluent in a few hours but you will take steps quickly and you can understand some basic conversations. I know from my own experience that you can actually communicate quite a lot even though you wouldn't know all words perfectly. Still, the next course's name is
3.Perfect
This is a bit more advanced course after Total and it helps you to build fluency. You will gain a natural grasp of a new language. You will naturally build up your vocabulary and grammar skills as well. This course consists of 9 hours of audio lessons, visual review course and interactive exercises for PC or Mac and Over 3 hours of vocabulary help.
4.Masterclass
The highest level of Michel Thomas courses is Masterclass. They recommended it for students who have already gone through Total and Perfect courses. It consists of 2 hours of audio with the lessons from Michel himself.
Who Is the Michel Thomas for?
Michel Thomas is created for people who want to learn to speak a new language quickly. With audio-based lessons, your focus will not be on writing but rather on listening and speaking. As you already may know, I prefer audio-based language learning because it's usually more effective than traditional methods.
These products are targeted more for those who are starting out new languages rather than a person who has already studied for five years. If you are already some experience of studying your language, it's fine because with these courses will more confidence for speaking and using the language.
Michel Thomas Method is not for them who like old and boring textbooks with complicated language learning exercises. BUT if you like language exercises, Michel Thomas has something for you.
Michel Thomas Language Learning Exercises
With Total and Perfect courses you will get also language learning exercises that help you to review everything that you've learned in the lessons Here you can see some examples of those exercises:
Studies show that we easily remember new things if we don't repeat what we have learned. That's why I think it's important to go through the lessons again. By the way, I have listened to some of my favorite teachings for more than 50 times because I believe I will learn it better than for listening just once. You can call me crazy but let's see who is crazy when I speak new languages! 😉
Michel Thomas Method Testimonial by a Polyglot
Here is a short 3,5-minute video that explains how Michel Thomas Method has helped this polyglot to learn new languages. He also quickly explains what is this system all about.
Pros & Cons
Pros:
Good for beginners
You can listen to audio lessons anytime, anywhere
Based on methods of a famous language guru
You can get courses easily on Amazon
Learn to speak in hours instead of years
Cons:
Every person is not a native in the audio lessons
Courses are not very long
Conclusion – Does the Michel Thomas Method Work?
Yes, it works. There are lots of testimonials on the Internet from people who have used Michel Thomas Method. This system keeps on ranking high on language learning course reviews.
However, none of the lessons or courses will work until you take action and put everything into action. Benny Lewis says, "Speak from day 1." Michel Thomas says, "Speak a new language in hours after starting." In my opinion, their message is very clear.
Have you tried Michel Thomas Method? What did you like it?
What are your favorite ways to learn new languages?
Let me know in the comments below and I will be more than happy to respond you personally within 24 hours.