Have you ever wondered how learning a new language could be easier and more fun? The founders of this program think that it should always be fun. I believe so as well. Let's have a closer look at an interesting language learning game called Bliu Bliu.
Bliu Bliu Review
---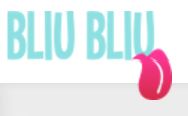 Name: Bliu Bliu
Founder: Claudio Santori
Price: Free. Premium Membership Starting from 4,99€
Overall Rank: 80 out of 100 –
UPDATE 2023:
SPANISH: See a better option to learn Spanish here!
FRENCH: See a better option to learn French here!
---
What Is Bliu Bliu?
Have you heard about LingQ, Babbel, Duolingo, Memrise or some other language learning game? If you have, then you may already know that it's possible to learn new languages by playing fun games. I improve my French and German skills hugely only by playing games. No textbooks, no grammar, only games. Of course, I have use many other methods also but I learned my initial skills with these games.
Bliu Bliu is another language learning game that makes learning a new language fun and easy. You don't need to study grammar because you will learn it automatically. Your vocabulary expands over the time course as well.
Here is a 30-second pitch from the CEO of Bliu Bliu, Claudio Santori. Have a quick look what he tells about this wonderful idea of learning languages with Bliu Bliu.
How to Get Started on Bliu Bliu?
First, you choose what language you want to learn. Bliu Bliu has an incredible amount of languages (more than 100!). They have even languages that I have never heard of like Hausa, Kyrzyg, Toki Pona and Xhosa. It means that you will find for sure a language that you want to study.
You can sign up to Bliu Bliu quickly by using your Google+ or Facebook account or your email. It takes around 10 seconds to sign up.
Then you will be given a short starting level test which takes only less than 30 seconds. It will show approximately your current level and Bliu Bliu will give you language exercises based on your current level.
Bliu Bliu Exercises
After finishing a short test you can start studying your languages. In the picture below you can see how Bliu Bliu Dashboard looks like. On the left side you can choose what kind of exercise you want to take. Do you want to practice with texts, words, books, challenges or in a language wall with other students.
You have an opportunity to choose (total) beginner or advanced exercises on several different subjects. Like you can see in the picture above, there are some categories like "Most Popular, About Me (video), Good Morning, recorded by Natives" and so on.
I clicked on the most popular. It opens a text in my target language (German). Then I can listen to the text while reading it. Some more advanced words are highlighted with a red color. By moving your cursor to any word, you will see the translation for that word.
Bliu Bliu is using Google Translator to bring the translations for words. That's why it's highly scalable. My experience shows that translations are very accurate.
UPDATE 2023:
You can also find some Youtube (music) videos on Bliu Bliu (see an example below). It's like a karaoke where you can learn new vocabulary with songs. If you find songs that you like, this method can be very fun and profitable. I have learned some new vocabulary by listening to songs in my target languages.
It's also highly enjoyable. At some point you will remember the songs and the lyrics will may ring in your head. You realize that you are already thinking in a new language!
Motivation Tricks in Bliu Bliu
One of the greatest benefits of language learning games is that they can keep you highly motivated with their creative features. For example, in Bliu Bliu there are a few tricks that keep you motivated.
It shows in the top how many words you already know (or have learned) in your target language. By clicking the number, it will show your progress in the chart. That helps people who like making progress and are visual. Bliu Bliu also shows in numbers how many new words you have learned today, this week and this month.
Bliu Bliu also offers 30-day language learning challenges. In each challenge there is a limited number of spots available. The date when a challenge start is beforehand decided.
UPDATE 2023:
Each challenge has a native speaker as a host of challenge to help students to move forward. You will have online group meetings with other students and with the host. You will be given personalized content, tips and trick and in the end of the challenge they give you a Bliu Bliu Certificate.
Bliu Bliu is based on a community that helps each other to learn a new language faster. Anybody can add new texts and content. There are also books in many languages and you can add one as well.
Reading or listening to a book can be a very effective way of learning a new language. I have listened to audiobooks in almost any language that I have studied. When you are reading a book in Bliu Bliu, you can quickly see a translation for words that you don't know. Compare if you were reading a normal book. You would always need to move a book away and check a word in a dictionary. Reading a book in Bliu Bliu is much more faster and effective for learning a new language.
Is Bliu Bliu Free?
You can use Bliu Bliu for totally free but they have a limit how much content you can go through with a free account. If you want an unlimited access, you need to have a premium membership. Here are their pricing plans.
As you can see in the picture above, their premium membership is quite cheap. The cheapest plan costs only 4,99€/month.
Does Bliu Bliu Have an Android or Apple App?
Not yet but the founders have promised that it's coming soon. You can still use Bliu Bliu quite conveniently with your smartphone. Just go to their website and start learning. At least I found it very easy to use with a phone as well.
Pros & Cons:
Pros:
Bliu Bliu makes language learning fun and easy
You learn words in their natural context
Their method is highly scalable because they take content from the Internet and use Google Translator
They have a community of other language learners who can help you
Motivational tricks help you to push forward
Cons:
Conclusion – Bliu Bliu Is a Great Way of Learning a New Language
I like that more and more language-learning games are being made. It means that people have a huge interest for learning languages. The other big thing is that competition helps apps become better.
If there would be only one language learning game, then it wouldn't have so much pull to improve. The competition forces founders to improve their games because otherwise, they will lose members to other apps and language games.
I have found language learning games very beneficial and Bliu Bliu seems to be as well. Learning new words in a natural context is much better than trying to memorize them one by one.
Have you already tried Bliu Bliu? What did you like?
Let me know in the comments below! 🙂
I love reading comments from our visitors, so don't hesitate to take part in the discussion. I respond all comments within 24 hours (usually it takes only a few hours.) If you have also any questions regarding Bliu Bliu, I will be more than happy to help you out.
UPDATE 2023: