People are asking all over the world, "What Is the Most Useful Language to Learn After English?" Language specialist recruitment agency called Euro London says that your salary is 10-15% on average bigger if you speak another language. That's already one reason why it would be cool to get another language under the belt.
All of us can admit that English is probably the most useful language in today's world. It's an international language that you MUST know if you want to travel, make business and find the most information on the Internet.
But which one would be the most useful after that?
In this article, I am going to give you brutally honest answers and insights. Be ready!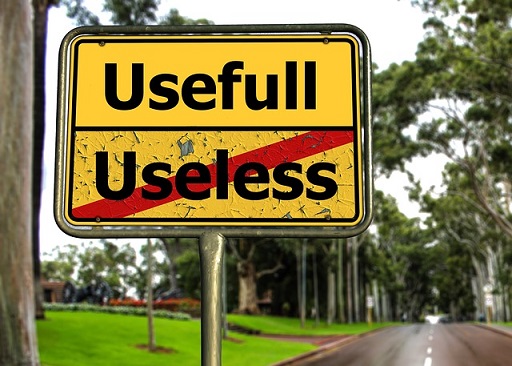 "Mandarin, Spanish, French…" – Are They Really the Most Useful Ones?
Many times you can hear that the more speakers some language have, the more useful it would be to learn. Language schools are advertising big numbers of native speakers in order to catch your attention and get you in their lessons.
But is the number of native speakers really the most important criteria?
Let's say that we would take this strategy. The first language to learn would be Mandarin. Then Spanish. The third would be Hindi. Before you would get into French, you would need to study at least these languages (because they have more native speakers): Bengali, Punjabi, Wu, and Telugu.
Have you ever heard of those languages before?
Yeah, I haven't either. We see that the number of native speakers can't be the only criteria
Which Language Gives You the Most "Ego Points"?
Let's say that you are having a conversation between your friends and somebody says that he speaks Mandarin, English, Spanish, Arabic, Portuguese, French, German, Russian and Japanese. Then there is an African guy who says he speaks 8 African tribe languages and English.
Many people would say that the first guy is better and more impressive because he speaks those big languages. Those languages are "media-sexy" and popular. Everybody wants to learn them and he speaks them already. Who would need 8 African tribe languages?
But imagine if you would the most of your life in Africa where people don't speak Japanese, Spanish, Russian or any other of those languages. They speak their own tribal languages. That's why you would need to speak what they are speaking.
You see, sometimes the reason why people learn languages is just that it seems cool in other people's eyes. If I am honest, chose Spanish mainly because one of my friends started studying it also in the high school. Then I picked other big languages saying, "There are so and so many native speakers in the world."
But is it the right approach?
Which One Do You Need in Your Daily Life?
Let's say that you marry a Greek woman and move to Greece. Would it help you to speak all those big languages that have hundreds of millions of native speakers? Not really. The most useful language for you to learn would be Greek.
If you move to a village in Africa to make a missionary work, the most important language is the one that locals are speaking. If you want to make a big impact in their community, it doesn't happen by speaking Japanese. I guess you got my point so far? 🙂
I started to study French in 2015 because I thought that it would be the most useful language for me. Now after living for 8 months in Austria, I can say that German would probably be more useful until today. Of course, the situation may change in the future if I move to a French-speaking country.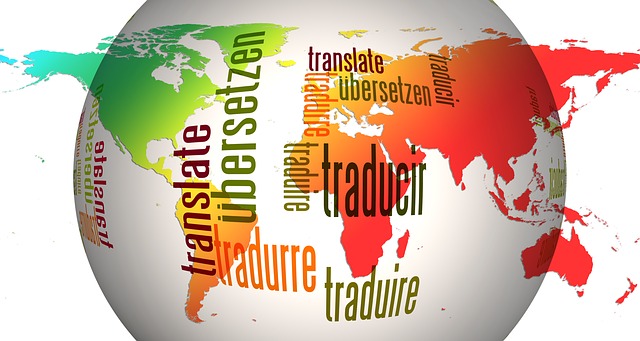 Want to Make More Money as a Translator?
If you are working as a translator or interested in that career, you may wonder which language would be the most profitable. Language guru Benny Lewis has a long experience as a translator. He says surprisingly those who translated least spoken translators usually earned more money.
There is so much competition, for example, in Spanish-English or other big language pairs that prices go down. But let's say that you would be a Somali translator in Finland, you could make big money at the moment.
There are so many refugees that the State of Finland would constantly need your services. You could earn much more than very highly educated professionals. I know this from the experience because I was working in the refugee center in Finland.
If you are interested in working online as a translator you can read this article or try One Hour Translation (the link takes to my full review on my other website) that I am using myself to earn some money by translating English-Finnish.
The Best Foreign Language to Earn Money?
One big reason why people are learning new languages is that they want to improve their CV and career opportunities. Which language would be the best for this purpose?
Again, it depends on your personal situation quite a lot. It's true that in many businesses Chinese can be useful, especially if you are outsourcing your workforce in China. More than 1 out of 6 in this world are Chinese so it's probable that you confront them if you are making international business.
I noticed from my own experience that German is very useful language in Europe. It's the most spoken native language in Europe and people are speaking it in rich countries like Switzerland, Germany, and Austria. If you want to get the highest salary as an employee, learn German and move to Switzerland.
It's, of course, easier said than done but if you speak German, you multiply your possibilities to work in Switzerland. In the Western part Switzerland they speak French so that would also be a useful language there. With French, you could also find jobs easier in Luxembourg where salaries are very high.
Why Do You Want to Learn a New? – Define Your Reason!
I have heard that some people learn new languages just for fun. It's proven that language learning has many benefits itself whether you have specific reasons or not. Then it really doesn't matter which language you are learning. You can choose, for example, Mossi, Uyghur or Shona.
Okay, I'm kidding.
For me learning a new language "just for fun" is not a reason. I have many goals in life and I define why I want to do what I want to do. I believe it's important to know what is your direction in life so you are not just a taken everywhere because of winds of the world. Define yourself or otherwise other people will define you.
I started studying French in 2015 because my dream was to make a missionary work in Africa. I think it was a much better reason than to study Spanish just because my friend was studying it as well.
Bill Gates, the guy who has the most money in the world, speaks only 1 language which is English (of course he "speaks" some computer languages). It's a proof that you can manage in life without learning any language. However, I heard that he said in the interview he wished to speak some other languages as well. But probably he didn't have big enough reasons to do it.
In my opinion, your reason will also define which language you want to learn next. I don't qualify "I just want to be a polyglot" as a good reason. 😉
Why do you want to learn languages? What is the most useful language for you?
I would love to hear from you. Leave a comment below and I promise to reply you personally.