I learned French mainly by using resources online. I believe that you can become fluent in any language with language learning tools online. The days are over when you needed to go to a boring and an expensive classroom to study a new language. Today I am going to share What Are the Easy Ways to Learn French Online.
Are you ready to learn French? Let's go!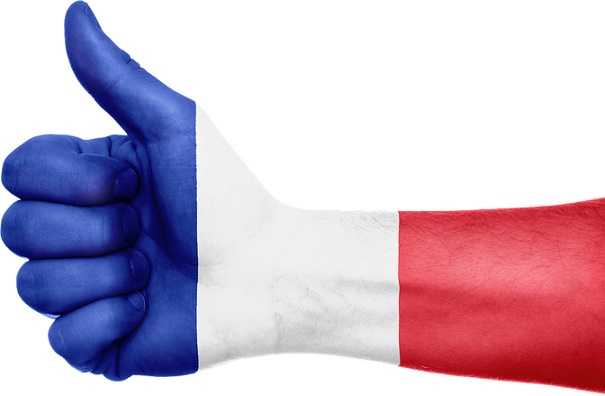 Our #1 Recommendation for learning a foreign language online is Fluent in 3 Months Premium. It's full of resources, ideas, concrete tips and hacks to learn your target language. FI3M-premium covers more than 10 different languages and French is one of them.
The founder of FI3M, Benny Lewis, is probably the most famous language guru in the world. In the premium area, you can also find interviews from people who are speaking 40 or even 50 different languages. You will have an opportunity to learn from the best.
I want to ask a short question. Which one of these persons can teach you better how to learn a new language: 1.Your local language teacher who speaks 2-3 different languages himself OR A person who has learned 50 languages himself and knows the language learning process very well?
I believe that having Fluent in 3 Months Premium may easily change the way you think about language learning. Learning French or any other language will become much easier and more enjoyable.
Why French Is Easy is made by the same author like Fluent in 3 Months Premium. Benny Lewis made this course for people who are afraid of speaking or using French. Maybe you had started but got afraid when some people said that French is very hard language.
In this course, Benny Lewis teaches how French pronunciation is actually very easy and straightforward. Even though I had studied French for a long time, I learned several new things when I read Benny's eBook "Why French Is Easy".
In my opinion, if you are going to have Fluent in 3 Months Premium, then you don't need this one. I would recommend having FI3M because it's more comprehensive and it covers also many other languages than French.
This course is definitely for those who think that French is hard! I bet that your opinion will change. If not, you can have your money back ;).
Francais Authentique one of the biggest movements for learning French in the world right now. It's founded by a French man Johan Tekfak who is passionate about teaching French language and culture for people all around the world.
Most of his content is totally free. Francais Authentique has published hundreds of Youtube videos, podcasts and blog posts. Then they have a few premium courses if you want to try their paid resources.
I want to mention that Francais Authentique's content is 100% in French. So their resources are the most suitable for intermediate and advanced learners. You can also learn if you a beginner but you learn even more if you already have an intermediate level in French. You can listen to a few lessons and see if this works for you.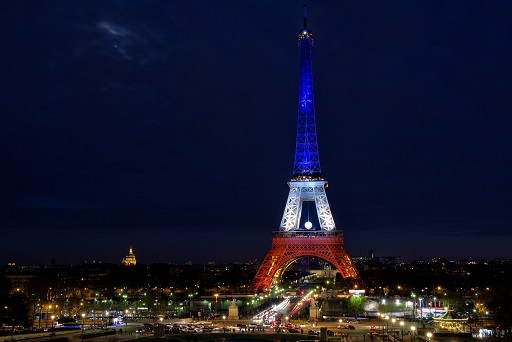 #1 language learning community online. You can find French native speakers and other French students from all around the world. Through Italki I found another French student and we have practiced together tens of times. We also became very good friends in the process.
In Italki you can also find community tutors and professional teachers if you want to speed up your French learning process. You can also have $10 bonus if you register through my links. Italki is suitable for beginners, intermediate and advanced French speakers as well. It doesn't matter what is your current level because you can make progress in Italki.
One of my best friends used Pimsleur-method to learn French. He listened to Pimsleur-lessons when he went around by bike. Notice that he didn't need to use the time for learning, but he still improved quickly.
You can listen to Pimsleur on your way to work or back home so you don't need to sit in front of the books but just listen and do what they teach in their courses. Pimsleur French has 5 different levels for French so their courses are suitable for beginners and intermediate French speakers.
One of the best free resources to learn French for free online. Memrise has hundreds of "short courses" that you can use to improve your French skills. You can also choose different subjects like religion, sports, politics, music etc.
With a few quick searches, you can find tons of different French courses, and they are all 100% free. Memrise also has their option to buy a premium account if you want to speed up your learning. I think it could be useful if you like using this tool. Also, their premium membership is very cheap.
However, I have only used Memrise's free version to learn French because it has been enough for me.
Duolingo is 100% free. They don't even have a paid option which makes their system very interesting. Probably it's one of the biggest reasons that Duolingo is the most downloaded language learning app in the world.
I used Duolingo to get started with French and German. In my opinion, Duolingo is the most suitable for total beginners when you want to get started and learn the basic vocabulary. For more advanced speakers Duolingo doesn't give such a big benefit.
French Today is a movement created back in 2009 by a lady who has more than 20 years of experience of teaching French.
You can be 100% sure that their courses are incredibly helpful for your French learning because they have achieved an average rating of 4,89 out of 5 stars. That's pretty impressive, huh?
French Today provides comprehensive online courses but they also have other resources if you want a full immersion for learning French: Paris tour or an opportunity to live with a French native speaker that's also a French professional teacher.
Conclusion – The Internet Is Full of Wonderful French Learning Resources
In my opinion, you don't need a single classroom lesson to become a fluent speaker in French. By the way, the creator of Fluent in Three Months Premium has learned more than 10 languages without having a single formal class.
I think that the most successful language learners don't pay for expensive language courses at local language schools because they prefer more natural ways of learning.
Nowadays we have better resources to learn French than ever in the human history. You can learn French anytime, anywhere in the world without using a single penny if you want. Of course, you can sometimes speed up the process by buying a few paid resources but it's not 100% necessary.
Have you tried some of those 7 French learning resources?
Let me know in the comments below! 🙂